An agency in the mountains
Working with us is not what you expect
Developing, drawing, formatting, writing, communicating in an agency at the foot of the Dolomites – so what? Well, the air is better, there is little stress and you can admire larches, Swiss pines, and Norway spruces during your time off. Not bad, right?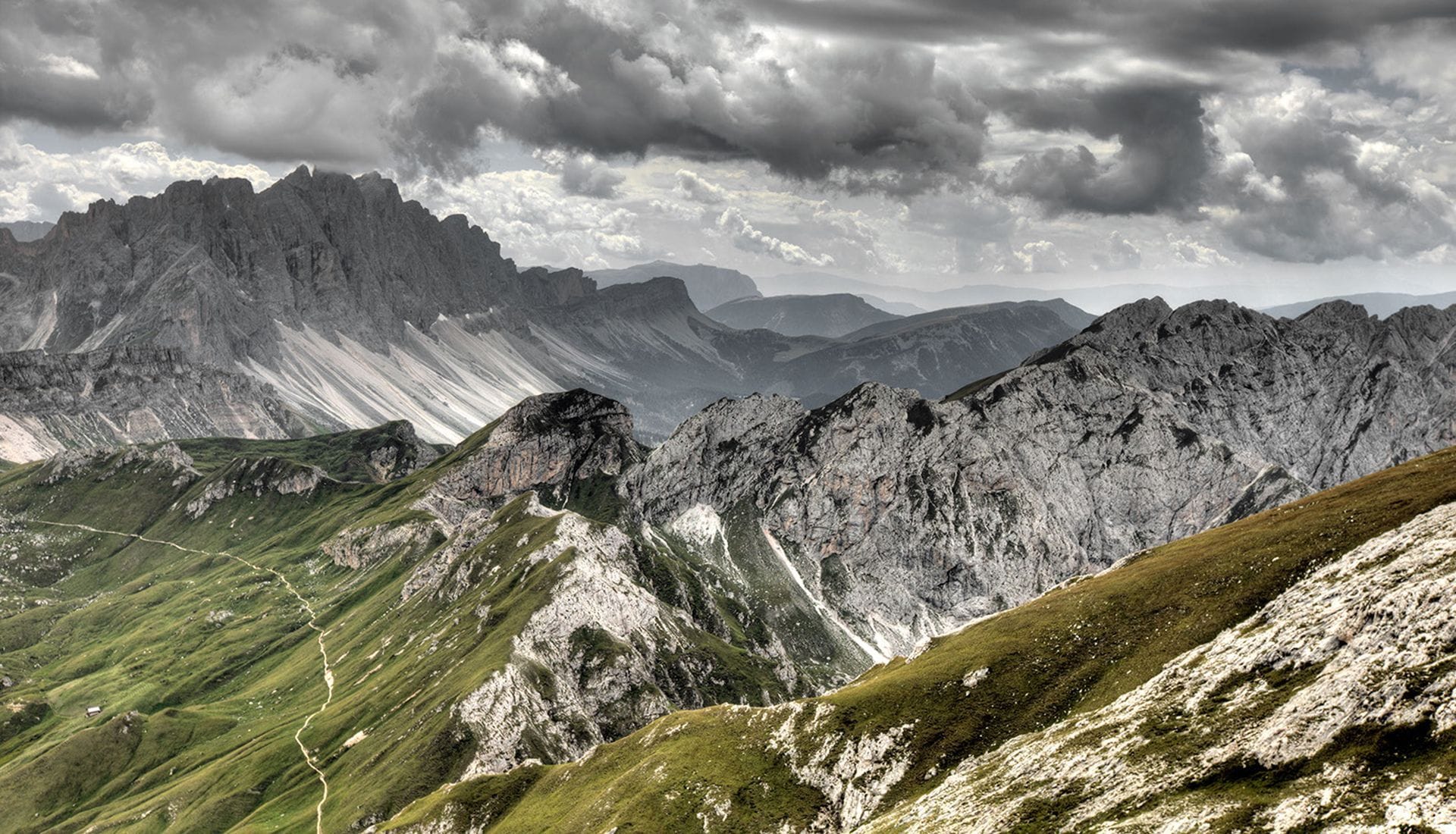 Random thoughts
Big cities, urban style, hubbub, life experience, success, career. Pretty thoughts… to then land in a chaotic, polluted place, starving for free time, pumping iron at the gym, queuing hours for a sandwich; and let us not even speak about parking spaces during rush hour, when even the subway and buses are chock-a-block. The summers are too hot, and winters are cold and humid, and and and how on earth did I land here?
A good alternative
Right, how did you land there? We are in the heart of Val Badia, one hour and a half from Bolzano, connected to the rest of the world by high-speed trains. Venice, Verona, Bologna, Milan, Munich, and Innsbruck are just around the corner! And we have plenty of fun as it is, with our walking trails, mountain bike passes, winter skiing slopes, the scudding clouds and the Dolomites, bathed in a soft, pink light by the setting sun. In Ladin we say 'ci bel' – a translation is superfluous, cause all you have to do is look at what we have.
Roll up your sleeves!
If you want to see how it all works, come and visit us. Working here can be an unexpected surprise. All you have to do is answer our questions. Bëgngnü.